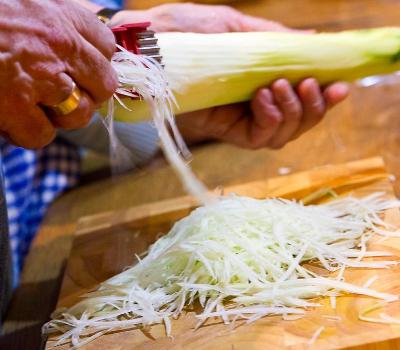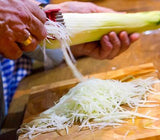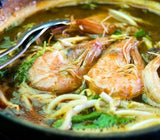 Select a class from the dropdown list below (please double check the date before booking):
Buying this as a gift? Add the recipient's details in the notes at the checkout.
You can download and print our gift card certificate and fill in the details to give something tangible. Please note we don't send out anything in the post, it is all digital.
Don't know whether they'll be able to make the date? Why not look at our
Gift Cards
page?
Ts & Cs apply, please read the checkout page fully.
Vietnamese Cooking Class
Master Vietnamese clay pot recipes and create melt in the mouth dishes with Asian spices and fresh and fragrant ingredients. Learn to make crunchy, vibrant summer rolls and throw together zingy, Vietnamese salads in a flash.
With its emphasis on fresh ingredients and hearty yet light meals, Vietnamese cooking has been heralded one of the healthiest cuisines in the world. It is also one of the most sensory. Packed with hoisin, sesame and chilli flavours, this Vietnamese cooking class is full of fragrance and crunch and will involve all of your tastebuds with fiery sweet-sour-salty character.
From Vietnamese street food to energising salads
We look deeper into the magical array of ingredients and techniques required to create truly inspiring Vietnamese dishes, from simple street food to elaborate clay pot meals.
You'll learn how to master vibrant summer roll recipes you can experiment with and recreate at home time and time again.
Then there's our famous sticky caramelised clay pot dish which delights foodies time and again.
---
---
Easily adapted to be vegetarian friendly and gluten free.
Vietnamese food is often meat-free and if not, is easily adapted to be, making this course great for vegetarians and meat-lovers alike.
---
---