Authentic Italian Pasta Masterclass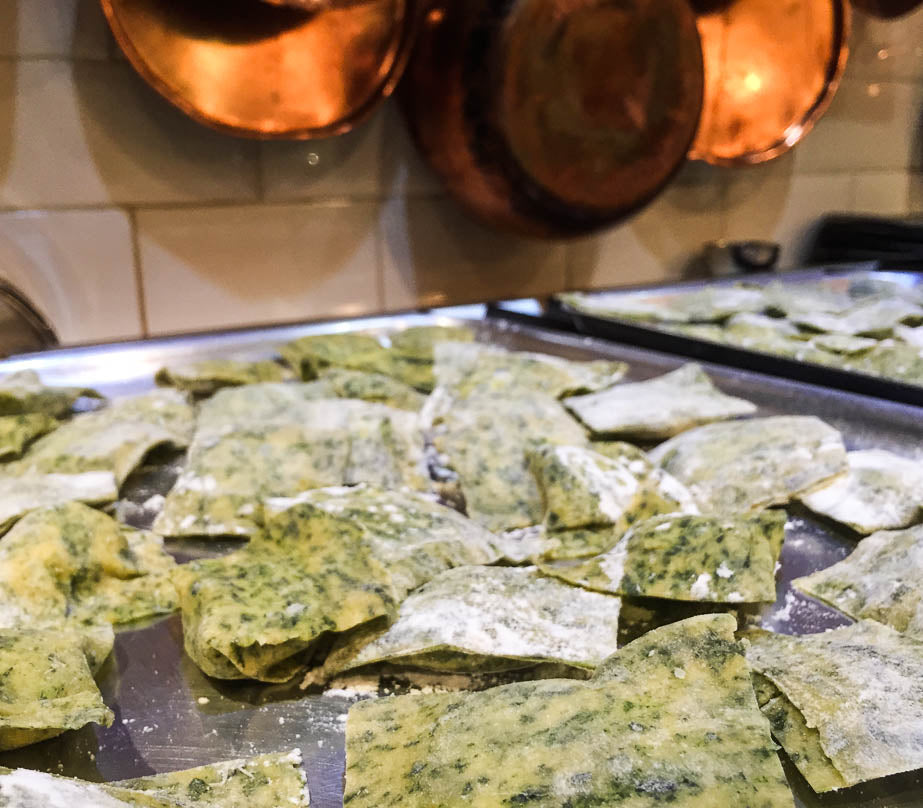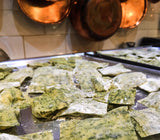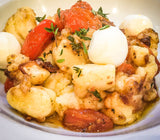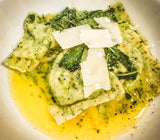 Select a class from the dropdown list below (please double check the date before booking):
Buying this as a gift? Add the recipient's details in the notes at the checkout.
You can download and print our gift card certificate and fill in the details to give something tangible. Please note we don't send out anything in the post, it is all digital.
Don't know whether they'll be able to make the date? Why not look at our
Gift Cards
page?
Ts & Cs apply, please read the checkout page fully.
Authentic Italian Pasta Masterclass
Learn how to make a variety of authentic Italian handmade pastas from scratch with accompanying traditional sauces.
As Italian is one of our most popular cookery classes and we've had many requests for pasta focused classes, we've added this new Italian pasta-making evening masterclass.
It's all about the pasta: how to make pasta from flour and eggs, how to flavour pasta, how to colour pasta, how to create pasta shapes, make your own filled pasta and importantly how to whip up delicious pasta sauces to add flavour and vibrancy to your favourite dishes.
We also can't resist those Italian desserts, which is how we'll finish. For example, learn how to make your own moreish classic Italian cantucci biscotti.
Book several classes with us and make your own flexible cookery course!
See our suggestions of which classes go well together.
Sample menu:
Lemon and pepper scialatielli with rucola pesto (full day only)
Ravioli (spinach pasta) with spinach and ricotta with butter and sage dressing
Gnocchi with sundried tomato, mozzarella and balsamic vinegar
Torte Caprese (full day only)
Cantucci biscotti (half day only)
Like all our London hands-on cookery classes, our Pasta making courses include all food, equipment, and unlimited specially selected red and white wine and soft drinks. You will cook around our oak banquet table and enjoy eating all your dishes together in the most sociable way in London. Check out our TripAdvisor page for reviews.
To check whether this class is suitable for you, please see our Dietary Preferences and Allergens page - even if we stay it can be made suitable, please do always still let us know your dietary requirements or allergies when booking.
Looking for our Classic Italian cooking course?
A bit less pasta but just as full on flavour, our Classic Italian Cooking Class focuses on embracing fresh produce and seasonal crops. This exploration of Tuscan and Sicilian food is a great companion course to our Pasta Masterclass.
---
So FUN!!
Italian pasta-making 8 - magnifico!
I went to the new pasta making class at Food@52 and absolutely loved it! Having made pasta only a few times before, it was great to learn from Stefano all the tips and tricks to ensure your pasta is like (or close enough) to Nonna's. I feel like I now have the skills now to make both traditional pasta types to more interesting styles (e.g. we added spinach into our pasta to make the ravioli).
Stefano's love of Italian food shines through and he was great at passing on his years of experience through individual guidance.
The class was held within a fun, relaxing environment and most importantly all the food at the end was delicious! Highly recommend for a fun night with friends or for the next work event.
Emily, granddaughter to an Authentic Italian Nonna